00E April 1st, 2021
Season Two Premiere
00D December 2nd, 2020
Season One Finale
00C November 24th, 2020
PPP History with Tyler, Tim, Jay, and Samuel
00B November 17th, 2020
Shellphish History with Giovanni, Chris, and Davide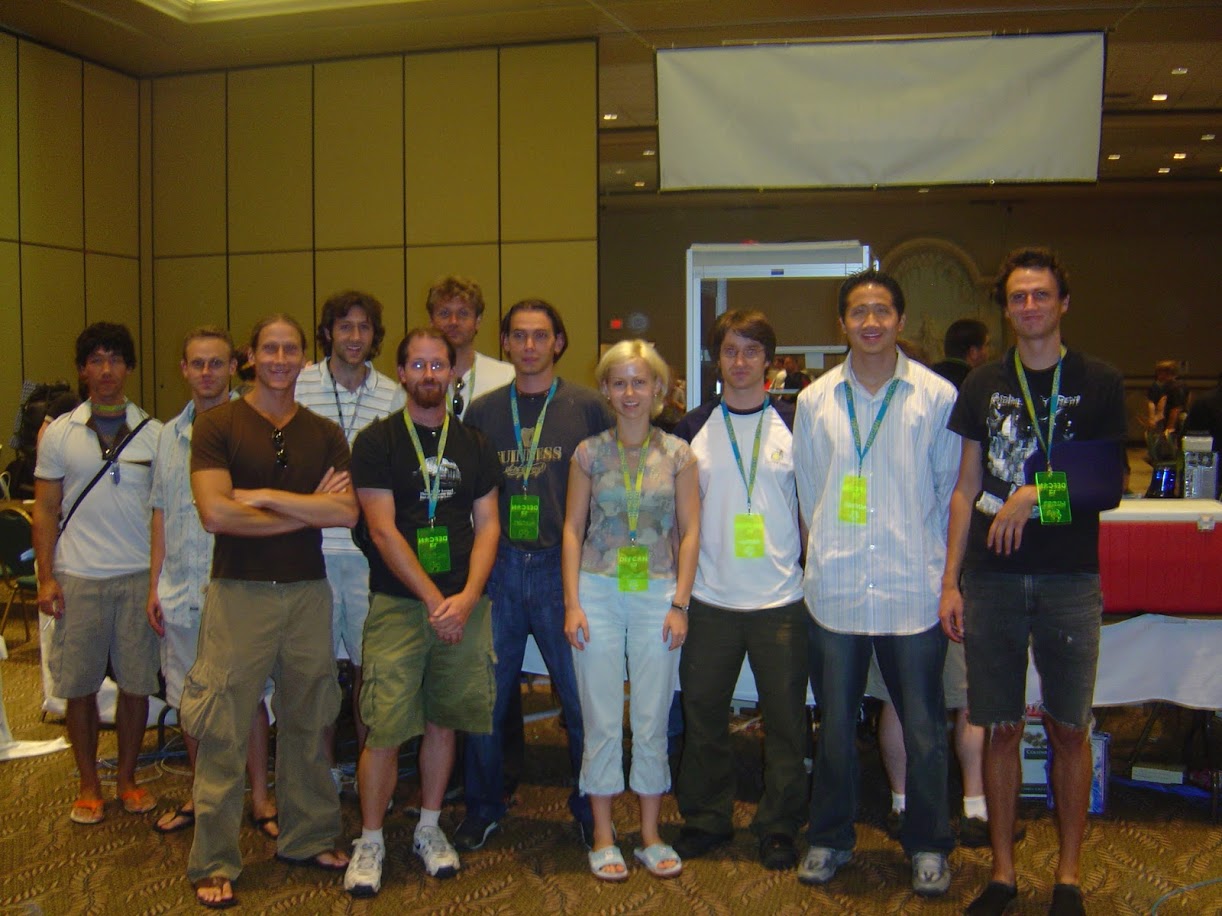 Shownotes and Links
In this episode of CTF Radiooo adamd and Zardus dive into the murky background of the Shellphish CTF Team along with special guests: Giovanni Vigna, Christopher Kruegel, and Davide Balzarotti, founding members of Shellphish.
We dive into how everyone got into CTFs, early DEF CON CTF and CTF memories, friendly rivalries with sk3wl 0f r00t, DEF CON CTF Rōnins, the myth of wkr, and why CTFs are important.
Links
Download .mp3 (37.16 MB)
---
Tweet
---
00A November 10th, 2020
Education and CTFs with Fabian aka LiveOverflow
009 November 3rd, 2020
Pwny Racing and NorseCode with Carl aka ZetaTwo
008 October 27th, 2020
Live Episode
007 October 20th, 2020
DC 28 CTF Winners: A*0*E with Tianyi, Gengming, Hui Shin, and silver
006 October 13th, 2020
Google CTF 2020 with sirdarckcat
005 October 6th, 2020
ropshipai with anton00b and Jay, Corwin, and Matt from PPP
004 September 29th, 2020
Founding of OOO and gameboooy DEF CON 28 CTF Challenge w/ Guest Jeff
003 September 22nd, 2020
nooode DEF CON 28 CTF Challenge w/ Guest kaptain
002 September 15th, 2020
How to get into Capture the Flag (CTF)?
001 September 8th, 2020
What is Capture the Flag (CTF)?